Want the Midas Touch for Your Next Promotion?
How will you show appreciation to your best clients and relationships in a way that positively reflects your business and stands out? Every communication must aim for the Midas Touch, a touch point that elevates your relationship to the gold standard. To help you achieve the Midas Touch, we share our practical tips on where to start and what to do.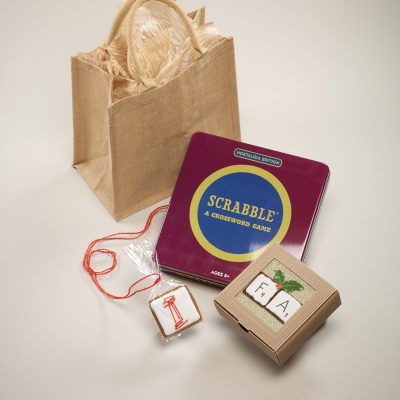 Tip 1. Choose a theme
We consider every touch point with our best relationships as an opportunity to communicate who we are and what we believe in. So use this opportunity to promote yourself and show appreciation to your best relationships. For example, is this a milestone year for your business? Is there a special client or team member whose contribution inspires a theme?
What format will you choose — a gift item, a mailed holiday greeting, an emailed greeting? Both, or all three? "Adding Dimension to Communication" is one of our core values because we believe it creates greater engagement and is more memorable. This is true for all great communication! And we know it is achievable because our clients save our holiday greetings, show them to others and bring them out every year as part of their holiday tradition. Read our most recent Great Greeting™ Survey Results capturing trends in holiday greetings to find out which format got the most attention last season.
It's not just Santa who checks his list and checks it twice! We review our list early and confirm that we have mail and email addresses for everyone we want to include.
Tip 4. Weave it together with a message
Your message allows you to tell YOUR story. A message may be pre-printed or handwritten in a card or gift tag. For example, for our clients who promote their business with a coffee theme, their holiday message "Robust Greetings" complemented coffee-themed gifts. For a fine-dining client, "Seasoned Greetings" accompanied a gift certificate.
Tip 5. Make your package irresistible
We all know that first impressions count. Wrapping or packaging is as important as the gift, so make your package irresistible! Canada Post boasts that 89% of direct mail [mail formerly known as "Junk"] is opened because it's in an interesting package. If you are sending a holiday greeting, is it a unique size, shape or color? Consider adding an attractive postage stamp instead of using the postage machine. Handwritten addresses are more personal, but if you are using mailing labels, use a handwritten font and a clear label, not white. When mailing a package, send it in an attractive shipping box or source a colorful envelope. Collect all the materials needed to ensure that your package makes an irresistible first impression. Our clients report that they re-wrap our holiday gift so that everyone in the office can experience opening it. Wow, that's irresistible!