Are you struggling with your marketing?
Whether you're dreaming about, thinking to start, ready to initiate or you're stalled, act fast and take advantage of this live, expertly-facilitated Best First Action Marketing Accelerator to define your best first marketing actions and confidently take away a plan and tool to propel your marketing forward, with ease.
Join Laural Carr, award-winning marketer, Kolbe™ Certified Consultant, and Marketing Mindset Coach, passionate about helping her clients to work in their natural style to achieve results with ease. She created the Best First Action Marketing Accelerator and tool to help smart savvy business leaders to achieve their goals.
Increase speed and ease of decision-making
Accelerate your wins
Define your specific result
Clarify your essential criteria
Avoid pitfalls
Set achievable action steps
Take-away our no-fail system for maintaining momentum
The Best First Action Planner™ Tool is designed to help you discover your specific best first actions. Join our monthly small group program, or schedule a private session to work one-on-one with Laural.
Marketing Accelerator
Investment $49
Best First Marketing Accelerator Private Consultation
Investment $149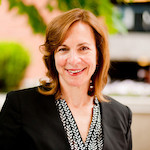 "I always think how the Best First Action Planner™ structure got me going on my consulting practice in a much more productive (and fun!) way."
– Julia Gorman, Philanthropist Advisor
"I enjoyed the Best First Action Planner™ Masterclass. If you're stuck, like I was, it was a reminder to take a break, step back, and re-evaluate."
– Nicki Albrecht, VIDPro Inc. 
"The Best First Action Planner™ Masterclass was very useful, and most importantly, it was great to learn from the other participants. It was comforting to know they are going through challenges I may have overlooked."
– Anthony Wong, Sales Account Executive
The Masterclass was really valuable, practical and engaging.
– Nicole Arnold, Coach and Founder at Flourishing Moms
"It is always great to have helpful guidance and a needed push to focus on the small steps to reach the large goals."
– Vanessa Holding, Executive Producer, Arc+Crown Media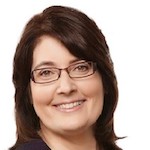 "Laural Carr's Best First Action Planner™ Masterclass is incredibly helpful. I am using her system each week and it has really streamlined my schedule."
– Patty Delaat, Association Manager
"Thank you again Laural for a great Masterclass. I've got the momentum for my book now!"
– Annie Gaudreault, Founder VEEV Health
"This masterclass was a great reminder of the value I get when I put a plan of action together."
– Alexandra Frewer, Market Development Manager, Iconic Wineries