Impagination's Best First Action Planner™ Tool easily helps you define your best first actions and walk away with a positive plan that really works!
Laural Carr, Founder of Impagination Inc., is an award-winning marketer, Kolbe™ Certified Consultant, and Marketing Mindset Coach, passionate about helping her clients to work in their natural style to achieve results with ease.
She created the First Best Action Planner™ Tool to help smart savvy business leaders to achieve their goals—personal and professional.
Increase speed and ease of decision-making
Accelerate your wins
Define your specific result
Clarify your essential criteria
Avoid pitfalls
Set achievable action steps
Take-away our no-fail system for maintaining momentum
The Best First Action Planner™ Tool is designed to help you discover your specific best first actions. Join our monthly small group program, or schedule a private session to work one-on-one with Laural.
Masterclass
Investment $49
Best First Action Planner Private Consultation
Investment $149
"I LOVE the simplicity! I will definitely use the Best First Action Planner™!"
– Greg De Koker, Chief Experience Officer, Evolution
"Thank you for the Best First Action Planner™! It will help me organize the different projects I am currently working on."
– Sophia Levy-Presner, President at Building Blocks HR
"I know having a template to follow will be useful, especially approaching my busiest months for sales. The Best First Action Planner™ focused me to think of what has worked, what has not worked and actions I should continue to 'always' or 'never' take."
– Alexandra Frewer, Market Development Manager, Iconic Wineries
"While reviewing the status of my goals, the Best First Action Planner™ helped me focus on key actions that I "always" need to do to push the goal forwards; what actions I will "never" do and what first action I should take to achieve the goal. This tool has really helped me keep my eye on the prize."
– Robyn Yack, Real Estate Sales Representative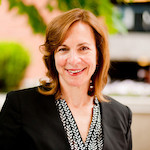 "I very much enjoyed and benefited from the Best First Action Planner™. I have begun my achievements list and have taken action on my first goal."
– Julia Gorman, Philanthropic Advisor, VMG Consulting
"Great new perspective on assessing, project planning and progress tracking – very useful!"
– Susan Ward, Principal, Boost Business
Download this simple success tool to kick-start your best action plan for any endeavor and convert ideas and plans, or failures and frustrations into phenomenal success.