Are you struggling to get started on a new project?
Whether you're dreaming about, thinking to start, ready to initiate or you're stalled, act fast and take advantage of this live, expertly-facilitated Best First Action Planner™ Masterclass to define your best first actions and confidently take away a plan and tool that really work!
Join Laural Carr, Founder of Impagination Inc. She is an award-winning marketer, Kolbe™ Certified Consultant, and Marketing Mindset Coach, passionate about helping her clients to work in their natural style to achieve results with ease. She created the Best First Action Planner™ Masterclass and tool to help smart savvy business leaders to achieve their goals—personal and professional.
Increase speed and ease of decision-making
Accelerate your wins
Define your specific result
Clarify your essential criteria
Avoid pitfalls
Set achievable action steps
Take-away our no-fail system for maintaining momentum
The Best First Action Planner™ Tool is designed to help you discover your specific best first actions. Join our monthly small group program, or schedule a private session to work one-on-one with Laural.
Masterclass
Investment $49
Best First Action Planner Private Consultation
Investment $149
Sign up below to download a copy of our Best First Action Planner™ to get started.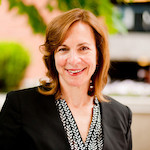 "I always think how the Best First Action Planner™ structure got me going on my consulting practice in a much more productive (and fun!) way."
– Julia Gorman, Philanthropist Advisor
"I enjoyed the Best First Action Planner™ Masterclass. If you're stuck, like I was, it was a reminder to take a break, step back, and re-evaluate."
– Nicki Albrecht, VIDPro Inc. 
"The Best First Action Planner™ Masterclass was very useful, and most importantly, it was great to learn from the other participants. It was comforting to know they are going through challenges I may have overlooked."
– Anthony Wong, Sales Account Executive
The Masterclass was really valuable, practical and engaging.
– Nicole Arnold, Coach and Founder at Flourishing Moms
"It is always great to have helpful guidance and a needed push to focus on the small steps to reach the large goals."
– Vanessa Holding, Executive Producer, Arc+Crown Media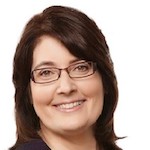 "Laural Carr's Best First Action Planner™ Masterclass is incredibly helpful. I am using her system each week and it has really streamlined my schedule."
– Patty Delaat, Association Manager
"Thank you again Laural for a great Masterclass. I've got the momentum for my book now!"
– Annie Gaudreault, Founder VEEV Health
"This masterclass was a great reminder of the value I get when I put a plan of action together."
– Alexandra Frewer, Market Development Manager, Iconic Wineries